Create a nurturing environment for young learners with X&Y Furniture's eco-friendly birchwood kids' school tables. Crafted sustainably, our comfortable and spacious designs offer the ideal space for independent and group activities in your kindergarten classroom. All tables are well-suited for playing, eating, reading, and other kindergarten activities. They are of the perfect height and size for children and can be used in playrooms, classrooms, libraries, or even outdoors.
As pioneers in sustainable school furniture manufacturing, X&Y Furniture brings you an exclusive range of primary and pre-primary school tables & folding tables. Our tables are height adjustable, providing flexibility to accommodate different activities and age groups. Each piece is lightweight, stylish, durable, and comfortable, ensuring a delightful learning experience. Choose from a variety of shapes, including round, square, rectangular, and moon, to suit your specific needs and preferences.
At X&Y Furniture, we prioritize high-quality materials and craftsmanship. Our tables are designed to withstand the rigors of daily use, providing long-lasting functionality. Additionally, we use low VOC paints, ensuring a safe and healthy environment for children.
Take a step towards creating an inspiring and sustainable learning environment that supports the growth and development of children and the planet. Choose X&Y Furniture for top-notch classroom furniture that combines quality, comfort, and eco-consciousness. Invest in our range of kids' school tables and transform your learning spaces into vibrant hubs of creativity and exploration.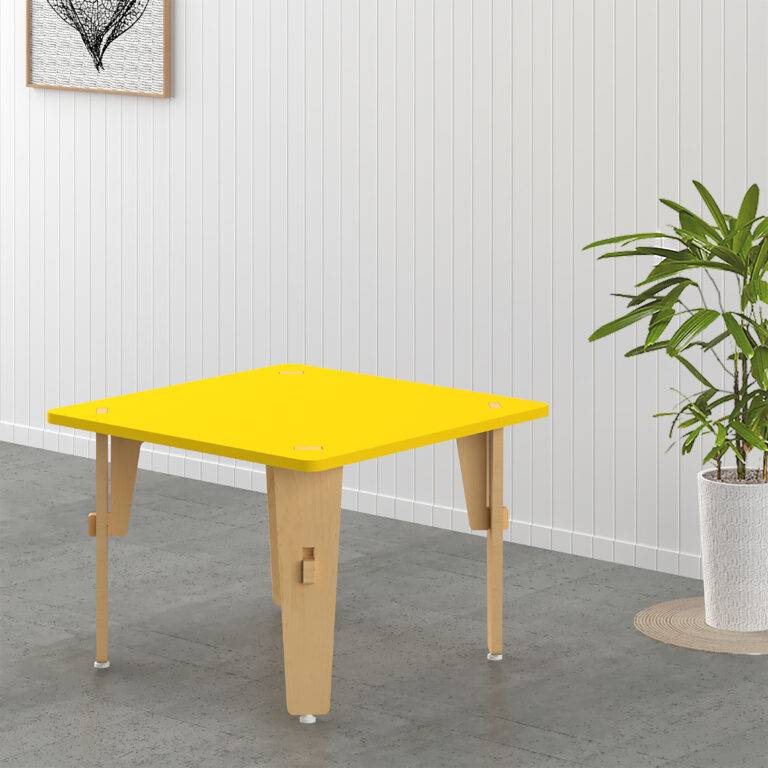 2 Seater Lime Fig Table (Small)
Model No – FG130918Y
Dimension – 22 X 22 X 18 Inch (L X W X H)
4 Seater Lime Fig Table (Large)
Model No – FG210919N
Dimension – 30X 30 X 18 Inch (L X W X H)
6 Seater Rectangular Table
Model No – FG210914N
Dimension – 44 X 22 X 18 Inch  (L X W X H)
Model No – FG210929N
Dimension – 32 Diameter 18 Inch (H)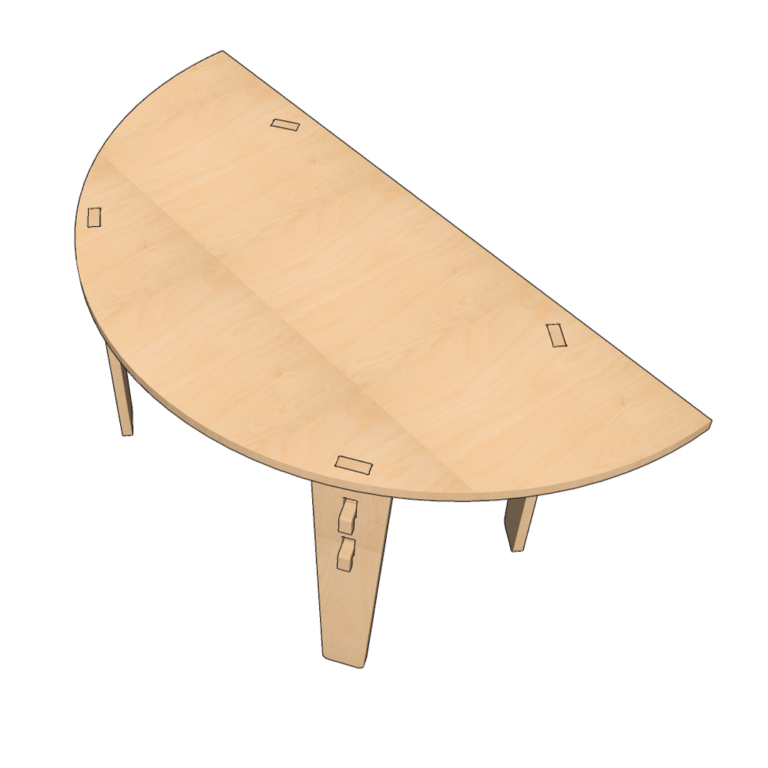 Model No – FG210918N
Dimension – 40 X 20 X 18 Inch (L X W X H)
Model No – FG210910N
Dimension – 25 X 15 X 18 Inch (L X W X H)
Model No – FG210911N
Dimension – 38 X 18 X 18 Inch (L X W X H)
Model No – FG210913N
Dimension – 38 X 34 X 18 Inch (L X W X H)
Model No – FG440918N
Dimension – 45 X 16 X 18 Inch (L X W X H)
Model No – SS256918
Dimension – 64 X 22 X 18 Inch (L X W X H)
Model No – SS257918
 Dimension – 48 X 30 X 18 Inch (L X W X H)
Metallic Berries Floor Table (chowki)
Model No – FG210918G
Dimension – 19.6 X 15 X 12.4 Inch (L X W X H)
6 Seater Rectangular - Folding Table
Model No – SS150918
Dimension – 44 X 22 X 18 Inch  (L X W X H)
Semi Circle - Folding Table
Model No – SS130918
Dimension – 40 X 20 X 18 Inch   (L X W X H)
4 Seater Square - Folding Table
Model No – SS140918
Dimension – 30X 30 X 18 Inch (L X W X H)